This is a sponsored post written by me on behalf of BIC® for IZEA. All opinions are 100% mine.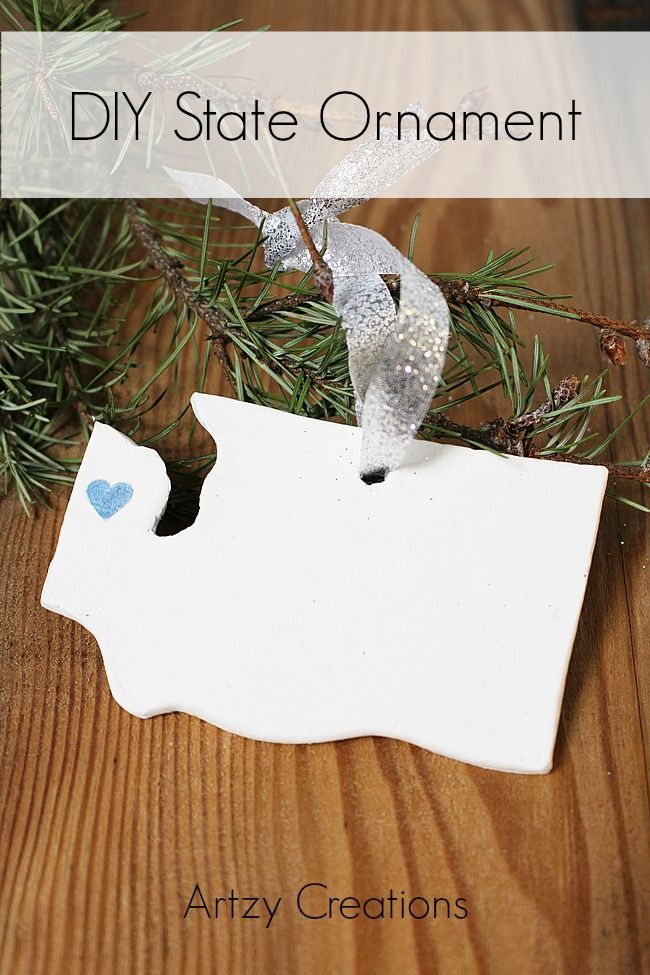 I love collecting ornaments, especially ones that tell a story. I usually try to buy or make an ornament that is representational of where I live at the time. I have a beach ornament from when I lived in California. I have a Pike's Peak one from when I lived in Colorado, and I have an Ohio State Buckeye ornament from Ohio. Well, since it has only been a little over a year since I moved to Washington, I thought it appropriate that I make an I Love Washington ornament. Here's how I did it…
Things you need:
Paper Clay
An outline print out of the State of your choice
BIC Mark-It™ Permanent Markers
Rolling Pin
X-acto Knife
Ribbon
Step 1: Size and print out the outline of your State. You will use this shortly for tracing.
Step 2: Roll out a piece of paper clay to about 1/4″ thick.
Step 3: Lay your printed State outline/template onto your paper clay and cut out the state shape with an X-acto knife. Let it dry for 1-3 days, or you can lessen the dry time by baking at 150 degrees for a little over an hour.
Step 4: Grab your BIC Mark-It™ Permanent markers and embellish your ornament. I wanted to go with the "very simple and clean" look, so I just made a little heart in the corner with my favorite color #Sapphire. I love the color and how the metallic marker goes with the sparkly the ribbon 🙂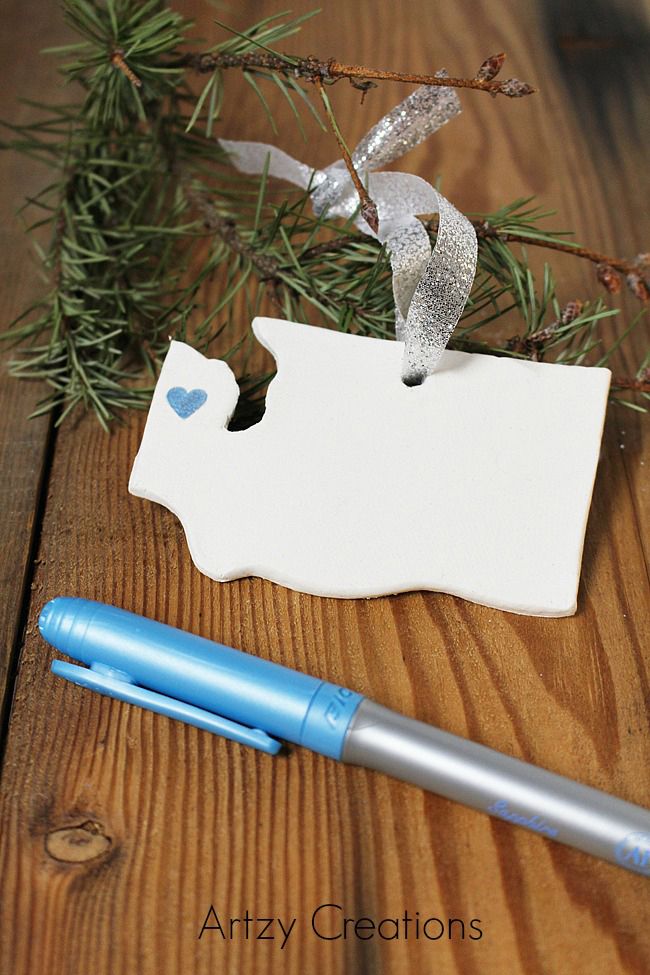 If you're looking for more great ideas on how to get creative this holiday season, you can get the booklet of merry marking and a coupon to start marking!
Well, I'd also like to challenge some of my family members to get creative this holiday season. Mom, Holly, and Grandma Nancy, I would love to see the creations that you make for the Merry Month of Marking. Don't forget to tag your pictures with #BICMerryMarking so I will be able to see them.
Happy Marking!